✔ Satisfaction Guaranteed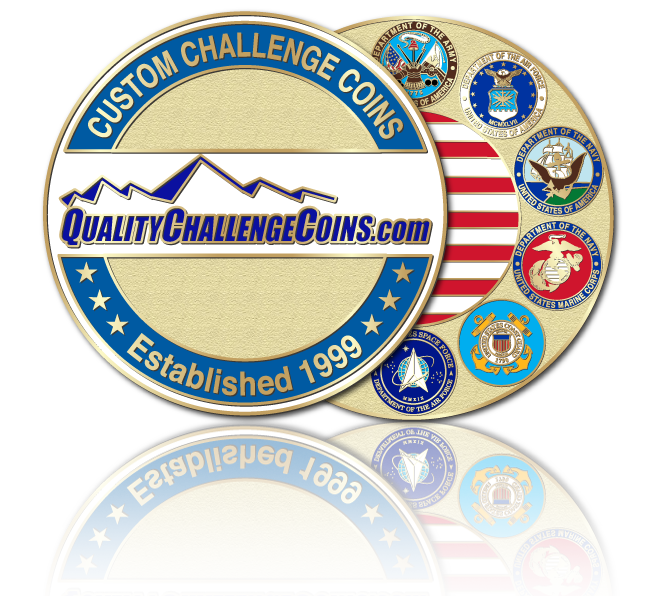 Custom Challenge Coin Manufacturing
We have over 100,000 satisfied customers! At Quality Challenge Coins we manufacture the highest quality coins at the lowest possible price. No order is too simple or complex! We have over two decades of experience making custom challenge coins and have a full staff of artists waiting to help you turn your idea into a one-of-a-kind coin you'll be proud to hand out.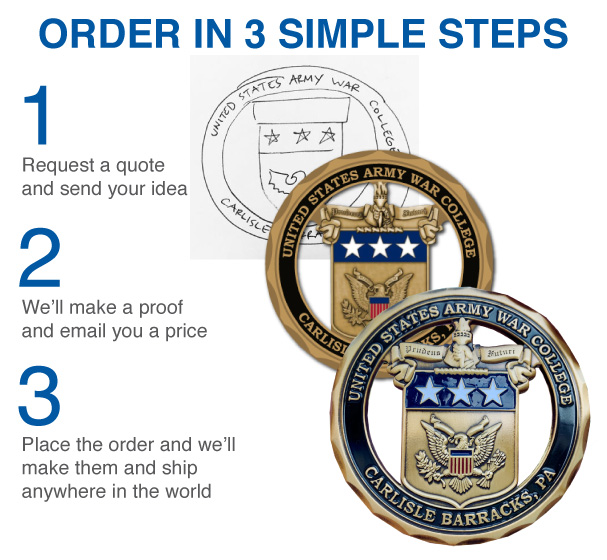 Ordering Custom Coins is Easy
Turn your idea into a custom challenge coin in 3 easy steps. Simply fill out a free quote and send us your idea. We'll have one of our artists take your idea and turn it into a production ready proof. We'll email it to you along with pricing info. Approve the design or request any changes before you decide to order.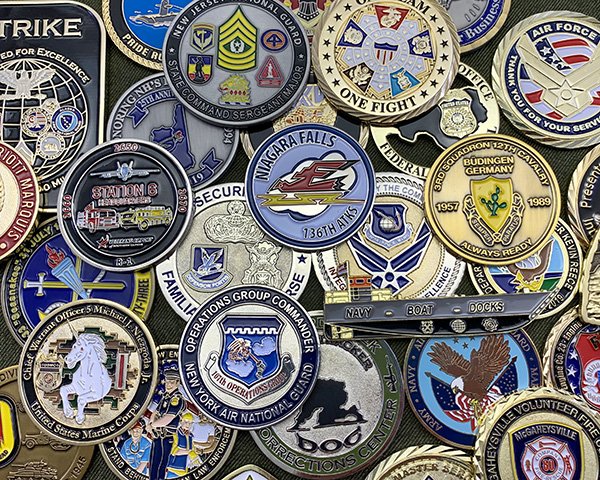 Custom Coins
We've made millions of custom challenge coins for all types or organizations, government agencies, clubs, businesses and individuals all around the world. Whether you're with the USA armed forces or have a small group of friends, we can help you with your custom challenge coins. We produce high quality enamel coins at extremely affordable prices.

Whether you have a design ready to upload or just a rough idea, our artists will help finalize your custom coins. Fill out the form to get started. No cost and no obligation to buy!
Large file attachments may take a little time to upload, so please be patient, you'll see a green confirmation once the quote has successfully sent.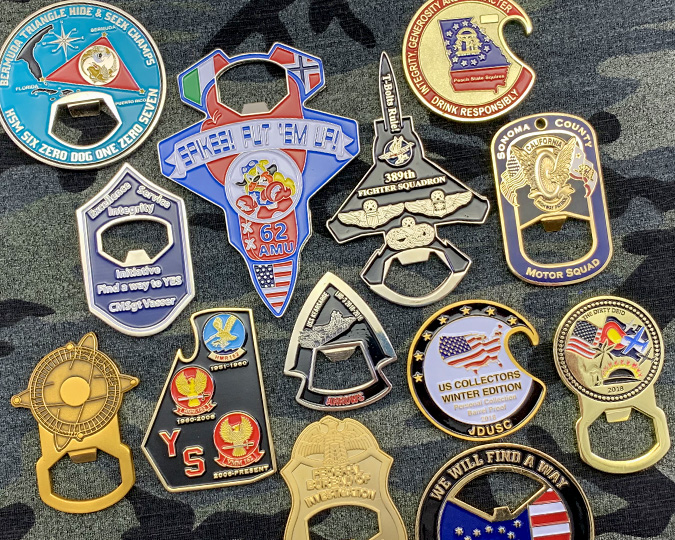 Bottle Opener Challenge Coins
We are able to manufacture complex shapes and cutouts in our custom challenge coins and that includes bottle openers. Add some function to your challenge coin and make something truly unique! We have a variety of custom challenge coin options that will make your coin stand out. Choose from different edges, complex shapes and cutouts, and different plating options. Speak with one of our custom challenge coin experts to come up with a design that suits your needs. We have seen it all and we have made it all. If you can think it, we can make it!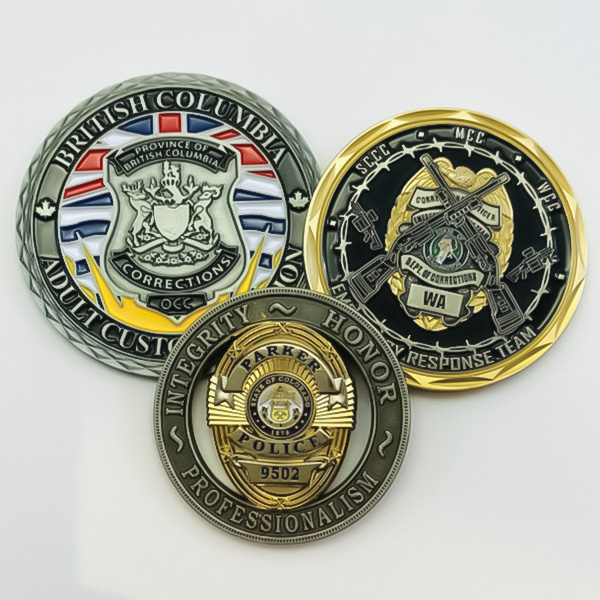 Police Challenge Coins
We are able to create a miniature version of your police badge directly into the coin. Full color, 3D and two tone plating is available to match your actual badge. Challenge coins are great for graduating classes, departments and retirees. All you have to do is send us your ideas to get started. We have professional artists ready to turn your ideas into a coin. There is no obligation to buy and there is no minimum order.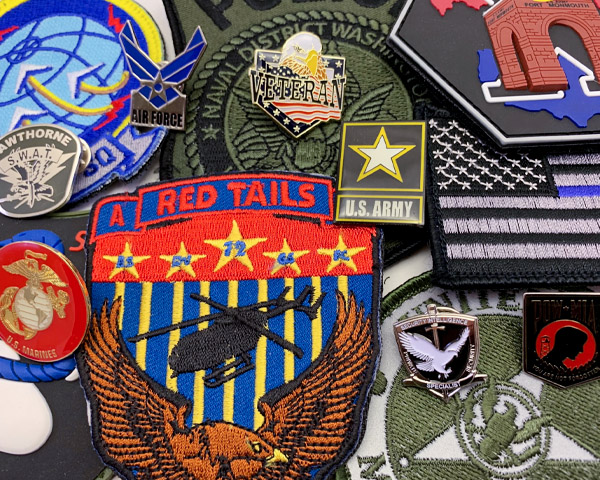 Looking For More Than Coins?
We also manufacture custom embroidered patches and enamel pins. Take your design and make more than just challenge coins, visit our other sites to learn more!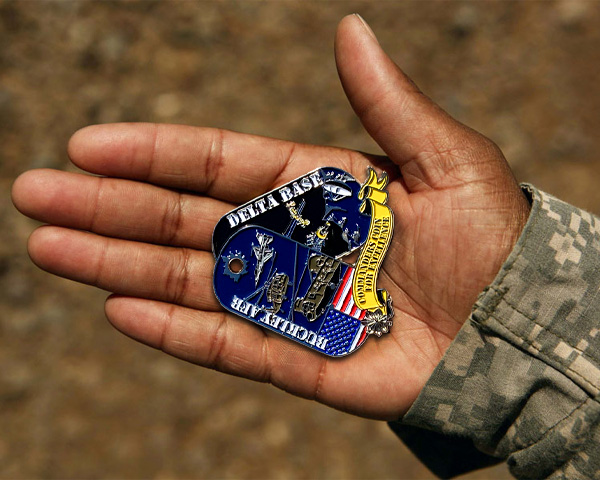 Proud To Serve Our Armed Forces
We have been providing custom challenge coins to the military for over 20 years. Quality Challenge Coins is proud to offer the highest quality, lowest prices, and best customer service to those who have served our country.
Why Order Custom Challenge Coins From Us?