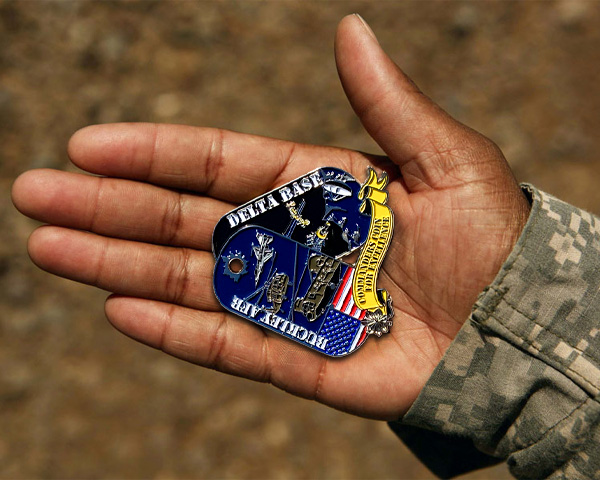 Create Custom Military Coins
Quality Challenge Coins is honored to make custom challenge coins for our military here at home and around the world. Our custom coins are made with high quality materials and strict standards to ensure that they will look great for many decades to come. You can't go wrong with our top quality and low prices. Our custom military challenge coins are great for those serving active duty, awards, military reunions, and keepsake memorabilia. We also have plenty of experience reproducing existing coins that may no longer be made or have since become damaged or worn out.
GET YOUR FREE QUOTE
Whether you have a design ready to upload or just a rough idea, our artists will help finalize your custom coins. Fill out the form to get started. No cost and no obligation to buy!
Large file attachments may take a little time to upload, so please be patient, you'll see a green confirmation once the quote has successfully sent.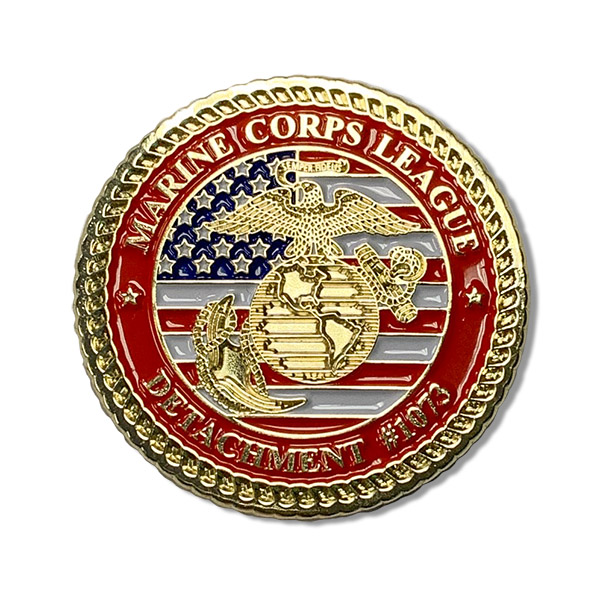 MARINES CHALLENGE COINS
Marines have a reputation around the globe as an elite fighting force. Semper Fidelis, meaning always faithful, is the motto that every Marine lives by and is present in almost all the Marine challenge coins we help design. Custom Marine Corps challenge coins are often made for individual teams, but they have a strong connection to the Corps as a whole thanks to the Marine Corps emblem included in each design.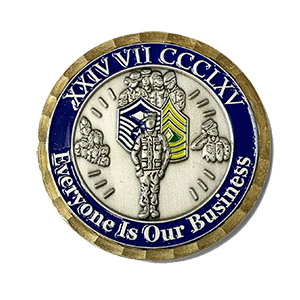 ARMY CHALLENGE COINS
Custom Army coins are often inspired by a unit's mascot or emblem, giving them a unique sense of personality. Soldiers carry these coins with pride as a source of identity and camaraderie with their fellow teammates. While soldiers all throughout the Army work together and share common goals, coins like these celebrate what makes a team unique.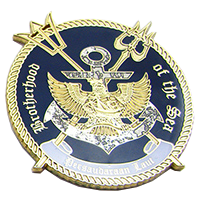 NAVY CHALLENGE COINS
The United States Navy has ships spread across every ocean of the world. Sailors find themselves at sea for months at a time, but they find a home away from home aboard their vessel. It's for this reason that so many Navy coins include different ships in the design. Officers sometimes have their own personal coins created that they hand out as a sign of respect and honor to the sailors under their command. No matter what kind of design is pressed into the coin face, all Navy challenge coins are carried with pride.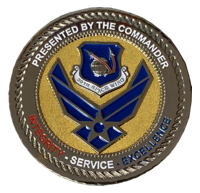 AIRFORCE CHALLENGE COINS
Air Force Challenge coins have been a central part of every Airman's journey since 1947 when the Air Force became a stand-alone service branch. After basic training, recruits are given an Airman's coin and addressed as Ariman for the first time. While the coin design has changed over the years, it's importance as the first step in service remains the same. After receiving their first coin at the end of basic training, Airmen are introduced to all kinds of different custom Air Force coins earned through service and excellence.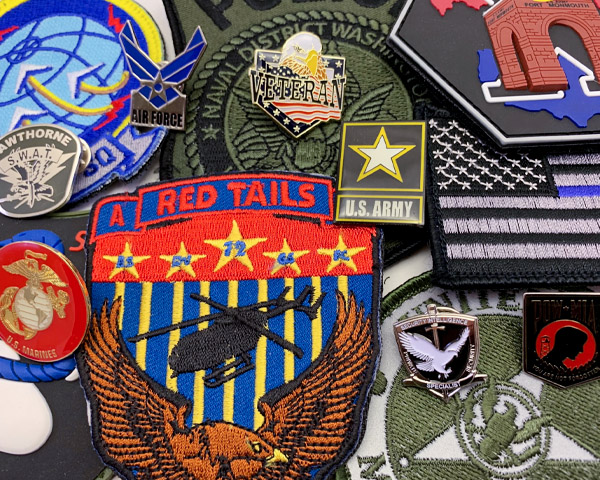 More Than Custom Coins
We also make custom patches, pins, dog tags, belt buckles and more! Once you start working with one of our trained artists, ask them about adding your custom design to some different products.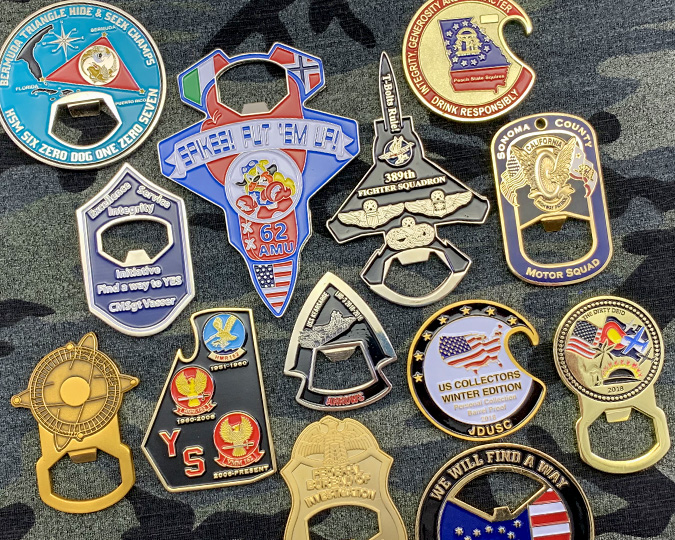 Custom Coin Options
Learn about all the special feature and options that are available for your military challenge coins. From metal plating, to edges, to bottle openers, your custom challenge coins will stand out depending on the design you choose. Get started today by viewing our options page.
Why Order Custom Challenge Coins From Us?