Custom Challenge Coins For Marines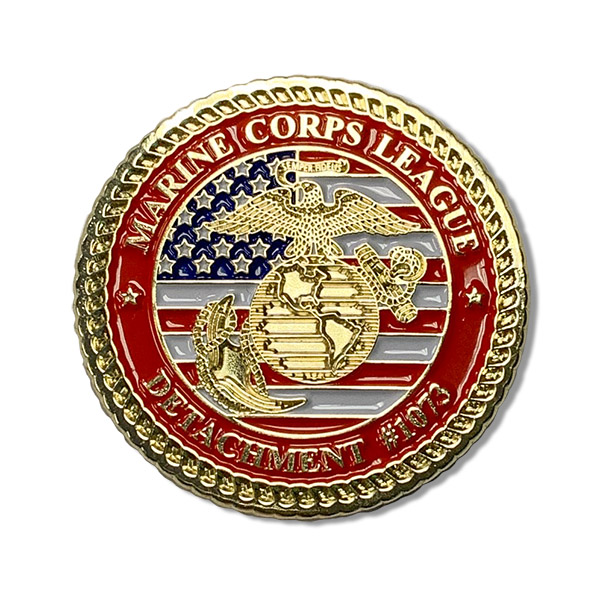 Marine Corps Coins are a longstanding tradition in the military, as these challenge coins originated back in World War I. Marine unit coins are available in many different styles, as it is a fantastic way to show support for the United States Marines Corps . These challenges coins are crafted with the highest quality of care and will always be a long-lasting keepsake. Quality Challenge Coins has been making Marine Corps Unit Coins for over 20 years and we are the leading company in the challenge coin industry.
Here are a few of the top reasons that Marine Corps Coins are such a popular accessory at Quality Challenge Coins.
Recognize Special Accomplishments
Marine unit coins are a great way to recognize special accomplishments and the many acts of bravery for each soldier. Marine Corps Unit coins are also a popular item at military ceremonies. Quality Challenge Coins offers a wide range of presentation options for Marine Corps coins. These presentation options include a velvet coin box, velvet bag, coin capsule, acrylic case, or a plastic stand. These challenge coins will always hold special memories, and it is an excellent way to recognize the dedication of serving in the United States Marine Corps.
Represent Lasting Friendships
Custom Marine Corps challenge coins are a fantastic way to represent the lifelong friendships and the special bonds of soldiers that serve in the United States military. These Marine Unit coins can be customized in a diverse range of styles to create a truly unique challenge coin. A few examples of the most popular coin options include antique gold, antique silver, epoxy dome, and two-tone metal. You can also choose from an unlimited number of colors for either one or both sides of the challenge coin. Free artwork design and revisions are available with each order, as Quality Challenge Coins strives to offer the best customer service possible.
Valuable Keepsakes
Custom Marine Corps challenge coins will always be a priceless keepsake that represents countless hours of dedication and sacrifice. These challenge coins are often passed down to family members and will always remind each generation of the importance of serving in the military. Countless different designs of custom Marine Corps challenge coins are available to help you craft a unique coin that represents your service in the military. Quality Challenge Coins understands the importance of crafting high-quality Marine Corps coins that recognizes the bravery and dedication of these elite soldiers. These Marine Corps Unit coins are designed to last a lifetime and will always be a priceless token that is passed down throughout generations. Quality Challenge Coins will keep you well-informed throughout each stage of the manufacturing process and is always available to answer any questions. Free shipping is available for all custom Marine Corps challenge coins, and you can easily track your package to know the exact arrival date.
All our coins and medals come with a 100% satisfaction and lowest price guarantee. For more information or to get a free quote contact Quality Challenge Coins today at 1-800-952-0305 or send complete our online quote form to learn more about Marine Corp challenge coins!