Custom Police Challenge Coins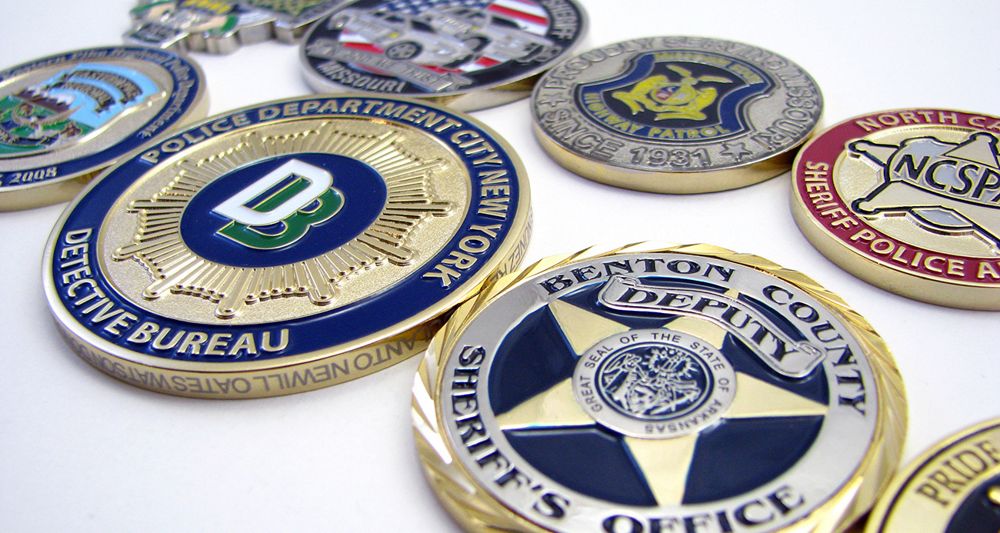 If you need to make police challenge coins you've come to the right place. We've been designing custom challenge coins for over 20 years. Quality Challenge Coins has worked with police departments all over the country. Our coins are designed here in the USA by one of our artists in our Colorado office. We offer a wide variety of options to fit all of your custom needs when it comes to designing your own coins. We can even duplicate existing coins so your department or crew can keep the style they have grown to know. Our coins are field proven and are affordable in both large and small quantities. 
Making your own custom challenge coins is easy. All you have to do is send us your idea and one of our trained artists will turn it into a graphics file ready for production. If you have revisions for the artwork you can go over that with your artist before you place your order. Our custom challenge coins are made from the highest quality materials.
We can make soft enamel coins, hard enamel coins, antique finish coins and photographic coins. Photo coins are a great way to honor a specific police officer. These are typically used for retirement or for a fallen officer. We start with our standard die-struck soft enamel coin finish. Then we take your image and print it on a small insert. The insert is then glued into a recessed area in the coin. Finally, we apply a thick epoxy coating to the coin so that the insert is fully sealed in the coin and will not come out or be damaged. This process ensures that your coins will look great and last for decades to come.
If you have a design in mind already just email us or call us at 1-800-952-0305. You can also fill out our free quote form and upload any artwork you have. Quality Challenge Coins is here to help and we have the lowest prices anywhere. There is no obligation to buy so find out what your coins could look like today!