Since our coins are completely custom made from the ground up, we can make coins with different types of edges. Reeded edges have grooves cut all along the outside edge of the coin, much like the edge of a U.S. quarter or dime. Diamond cut edges are cut into the coin with a diamond cutting wheel in a spiral, bevel, flat bevel, or cross-hatch pattern. Diamond cut edges almost always have a gold appearance because the diamond cutting wheel cuts into the base metal of the coin, which is gold colored. Pictures of each edge type are shown below.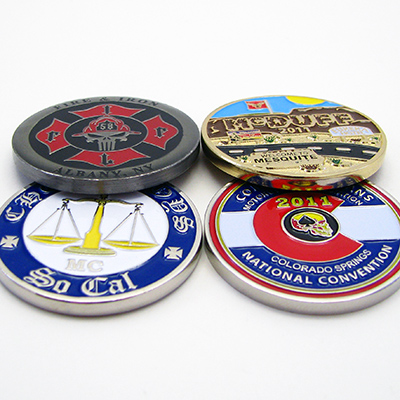 Standard Edge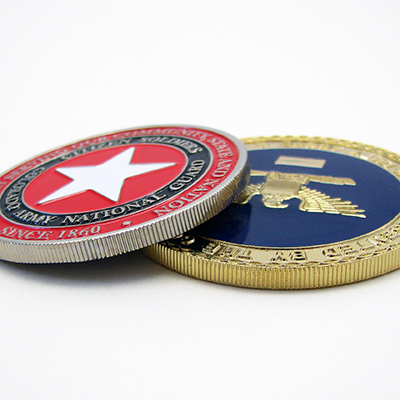 Reeded Edge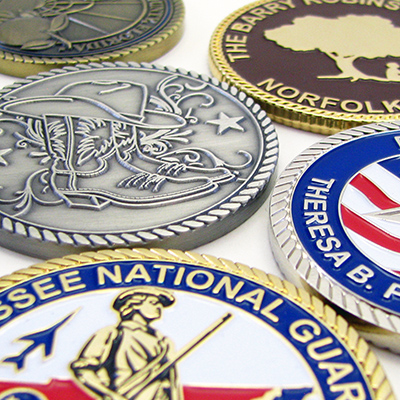 Rope Border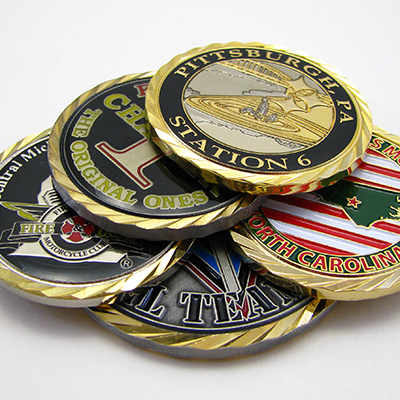 Swirl Cut Diamond Edge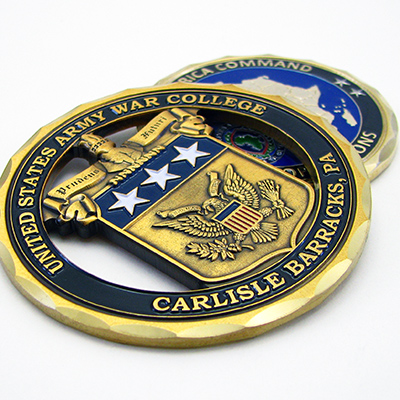 Beveled Diamond Cut Edge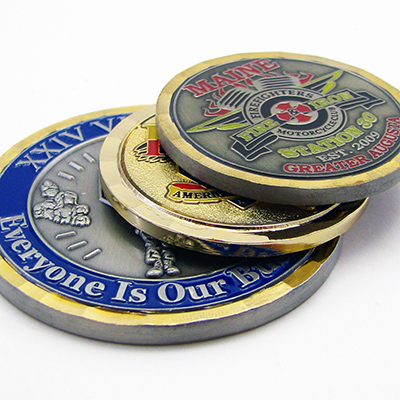 Flat Beveled Diamond Cut Edge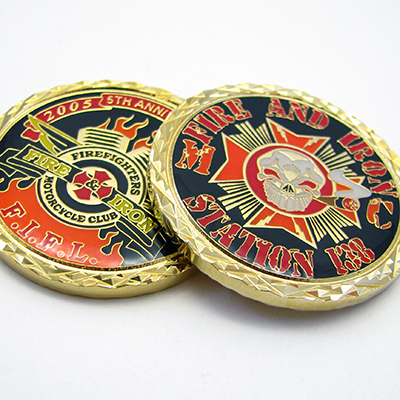 Cross-Hatched Diamond Cut Edge
GET YOUR FREE QUOTE
Whether you have a design ready to upload or just a rough idea, our artists will help finalize your custom coins. Fill out the form to get started. No cost and no obligation to buy!
Large file attachments may take a little time to upload, so please be patient, you'll see a green confirmation once the quote has successfully sent.