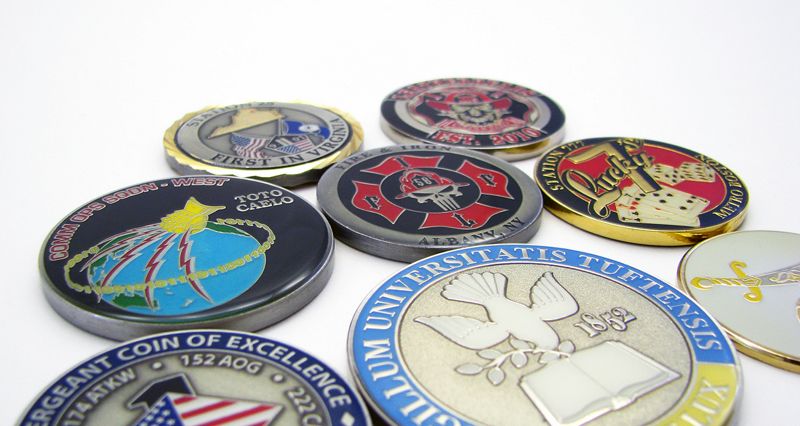 Custom Coins That Last
An epoxy dome is a thick layer of tough, clear epoxy that is applied over the surface of a coin. This makes the surface of the coin smooth to the touch without having to order the more expensive hard enamel style coins. The epoxy dome forms a "bubble" over the coin, giving the design a little more depth. Since it covers the metal and enamel, it keeps them from getting dirt or grime on them, keeping the coin shiny and vivid. One disadvantage of the epoxy dome is that it is a bit more likely to get scratched than a coin without the dome. The epoxy domes are optional on all die struck coins and required for coins with printed inserts. Hard enamel style coins cannot have the epoxy dome.
GET YOUR FREE QUOTE
Whether you have a design ready to upload or just a rough idea, our artists will help finalize your custom coins. Fill out the form to get started. No cost and no obligation to buy!
Large file attachments may take a little time to upload, so please be patient, you'll see a green confirmation once the quote has successfully sent.
Frequently Asked Questions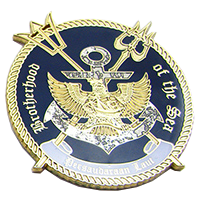 Our custom challenge coins are great for those serving active duty, awards, military reunions, and keepsake memorabilia.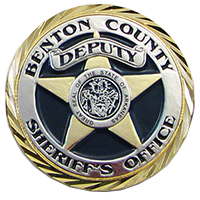 Quality Challenge Coins is proud to make custom challenge coins for police departments and security services all around the world.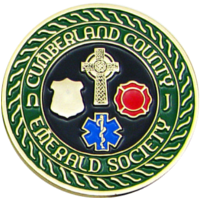 We offer a wide variety of options to fit all of your custom needs when it comes to designing your own Fire/EMS coins.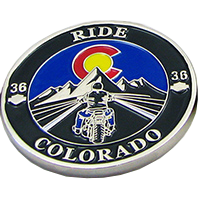 We are a leader in designing and producing motorcycle rally, club, and fund raising coins.
Why Order Custom Challenge Coins From Us?