Boost Morale During the Coronavirus With Custom Coins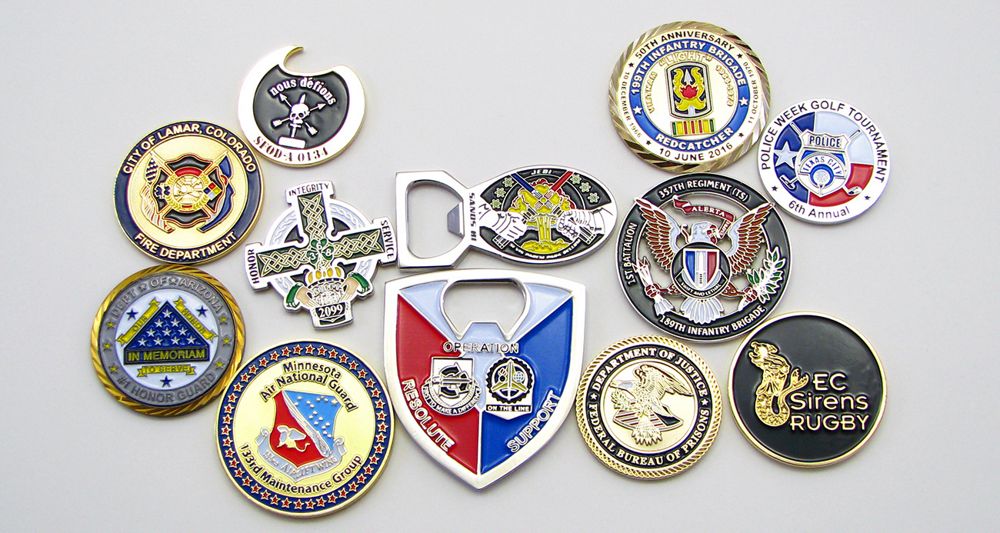 Right now, the effects of COVID-19 are being felt all over the world. Hundreds of thousands of people are working from home or out of work because of how far the virus has spread.
Our business has been impacted significantly by slower traffic, but we're working hard to keep all of our employees busy and still servicing the remaining customers.
A new phenomenon in recent weeks has been Coronavirus-themed challenge coins. Why?
With so much of the world shut down, it's easy to forget the first responders, hospital workers, and men and women performing other vital roles are still working around the clock to protect our communities and our country.
We've made challenge coins for similar purposes in the past. For example, in the wake of hurricanes and earthquakes, people come to us looking for natural disaster coins that celebrate and commemorate first responders and volunteers who provided aid and relief where it was needed most.
The reason that people order challenge coins at times like these is because the coins boost morale. If you're wondering how challenge coins boost morale, the answer is really quite simple. They add levity to an otherwise bleak situation, they recognize the sacrifices and accomplishments of the people saving lives during a crisis, and they cultivate teamwork by reminding everyone that we are in this together.
No matter the situation, there is always time to take a moment and show your appreciation for your team. The COVID-19 challenge coins that we've designed are all meant to boost morale and recognize the important work being done by the men and women putting themselves at risk during this crisis.
Here at Quality Challenge Coins, we're working hard to continue offering the same friendly and reliable service that you know and love, right here from our Colorado office. We're following all of the CDC guidelines to ensure the safety of our team and our customers, and doing everything we can to be available to anyone who needs a morale-boosting challenge coin design for their team.