Custom Challenge Coins Preserve History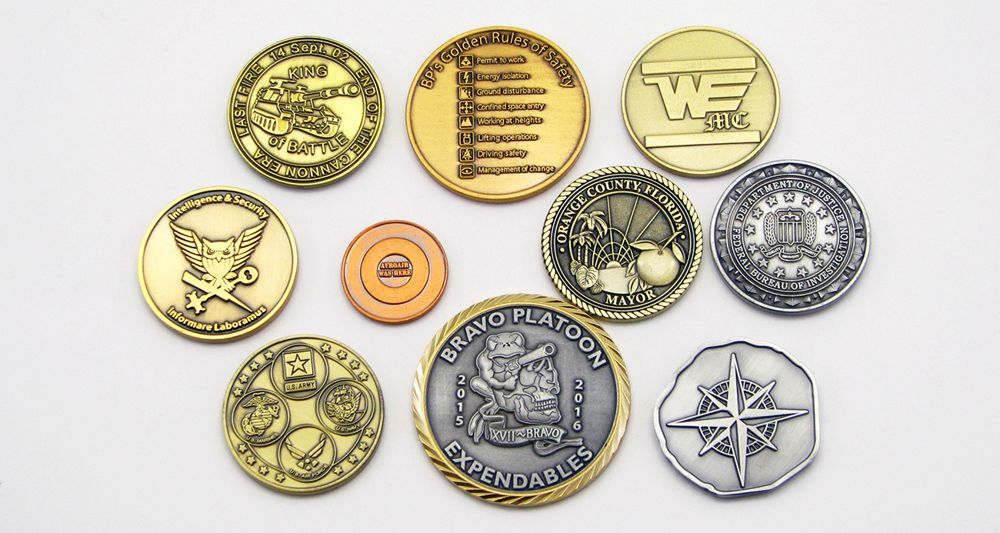 Many historical societies and museums have found themselves at the end of budget cuts.  That's why they have elected to take matters in their own hands.  Instead of relying on others to fund their special events, they have chosen to sell custom challenge coins. These coins feature important facts and figures about history printed on them.  These highly collectible items make great keepsakes.
Challenge Coins Get Word Out About Upcoming Events
Not only are challenge coins relevant, they also have higher perceived value than other types of souvenirs. Curators and volunteers alike can help get the word out about different events throughout the year. Talking up the custom challenge coins they had created.  Members and visitors to the museum can own a piece of history by creating custom challenge coins.  They also know that they are supporting a good cause each and every time they buy a coin for family members and friends.
Challenge Coins Serve As Great Fundraisers
Funds go towards restoration projects, educational programs, and other miscellaneous expenses. This allows the museums, history societies, and history centers to operate normally. They do not have to shut down throughout the week in an attempt to save.  They can still offer the same type of rich historical events that they did in the past.  Budget cuts are no match to creative thinking.
Challenge Coins Deliver An Important Message
Challenge coins are double sided which allows more room for text and images.  This is a great option that museums and historical societies can take advantage of.  They can also choose from a variety of different features that make their coins distinct.  This can be dual plating, a decorative edge, sequential numbering, and even 3D molds.
We can help your group or organization come up with challenge coins that help you reach all of your goals this year.  Fill out our free quote form or email us your idea. One of our trained artists will create digital artwork for your approval. There is no obligation to buy so what are you waiting for? Find out what your custom coins could look like today!