Custom Challenge Coins With 3D Mold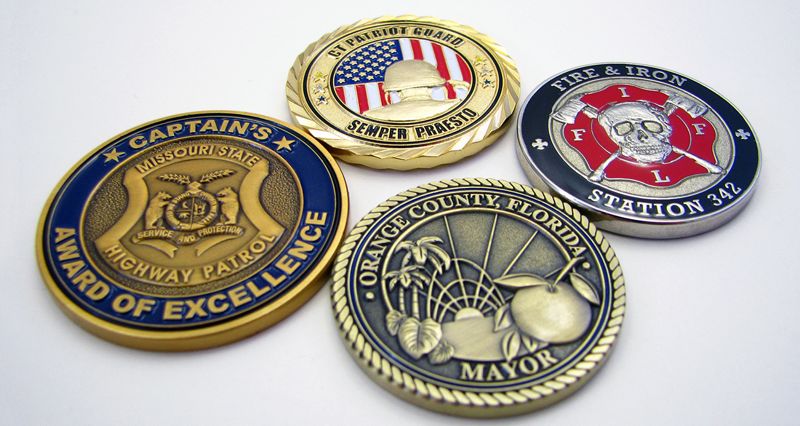 3D Molds and areas enhance the look and appeal of challenge coins. Available for an additional cost, this option is one that many customers take advantage of. In fact, we find that more and more people are looking for unique ways to personalize their orders. We often suggest 3D molds for that purpose alone. For an outstanding design that is rich in detail, it is one of our most popular add-on features.
What We Need From You in Regards to Your Order
In order to create a successful 3D image, we must get some information from you. First of all, we need you to provide a clear 300 dpi or higher picture of the item that you want to be 3D. (Note that 3D areas must be the color of the coin and do not contain enamel.) Next, decided whether you want it to be high polish or antique. Last but not least, select single or doubled sided for your image.
Advantages of 3D Molds and Emblems
Choosing to include a 3D emblem to your challenge coins does add an additional mold fee to the overall cost of your order but the rewards that you reap will be well worth it. Not only are 3D challenge coins valuable, they are also extremely beautiful. They have a higher perceived value over other personalized products and really make an outstanding impression.
Challenge coins can be personalized in a number of ways. 3D molds and areas are just a few of them. For more ideas on how to create a memorable challenge coin, view our examples of 3D challenge coins.