Custom Shapes For Custom Coins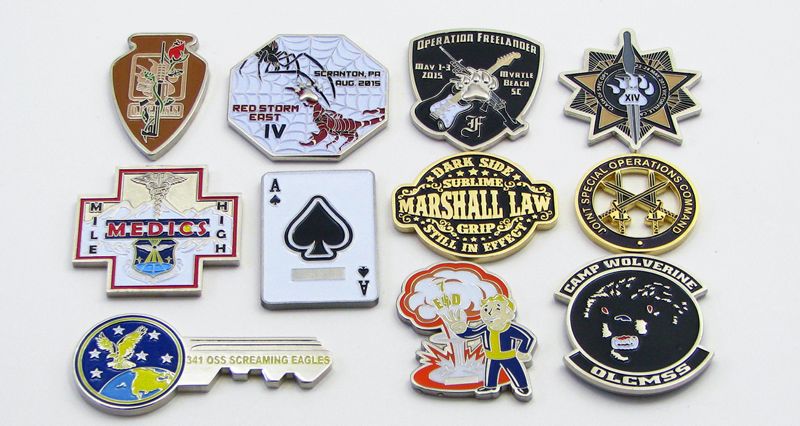 As a premier challenge coin manufacturer, we are surprised to find so many of our clients are unaware of their design options. The shape of custom coins is one aspect of its design that is often overlooked but can make the most difference in terms of the item's appearance.  The point we are trying to make is that not all challenge coins have to be round.
Triangle, Rectangles, Diamonds and Squares
Those of you that are just discovering this good news about coin shape may be wondering if your ideas will work with forms other than a circle.  Our experience has taught us that they most certainly can.  As a matter of fact, once you decide what shape you want your coin to be, our skilled graphic artists will work to bring your coin's shape and visual ideas together as one.
Leave It To Our Team Of Coin Experts
Another question we are often asked is, "What if I am not sure about what shape or type of challenge coin design I want?"  The answer to this question is simple.  Once again, our talented artists are happy to oblige and will determine the coin's shape and create the design details for you.
There is still plenty of room to be creative even if you decide to let the experts at Quality Challenge Coins create your coin. Customizing your challenge coin's shape is just one of the many options we have available to make your coin unique. We allow you to use any colors, logos or artwork, text or mottos, and edge options you want. On top of that, we offer several extras like antique gold, copper and silver finishes, cut outs, and glow-in-the-dark enamel to help your coin really stand out.