How To Design The Best Custom Challenge Coins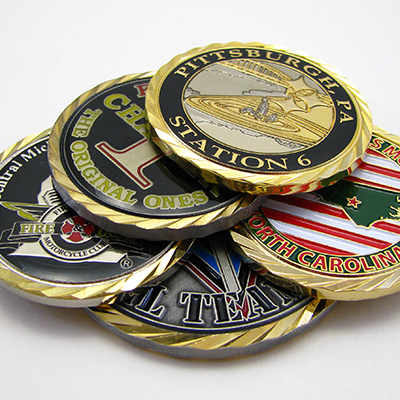 You want your coin's design to be as unique and special as the person you're giving it to — but you're struggling to come up with ideas for your custom coins.
Printing an important date somewhere on a challenge coin is a wonderful way to make it even more special to the person receiving it. You could give a coin with the date of a family reunion printed on it to everyone who attended your festivities. You could give your husband/wife a coin with the date when you first met on it before they head off for deployment. If you want to honor a deceased loved one, you could even create a coin with the departed's birth and death dates on it.
While custom challenge coins are often given to multiple members of an organization, profession, or military unit, they're also great ways to celebrate a special occasion in someone's life. We also love the idea of creating a special challenge coin in honor of someone's college graduation, their new job, their move to a different city, or even the birth of a new child! The possibilities are endless here, and the coin serves as a lifelong reminder of an achievement that changed someone's life for the better.
You have a lot of choices to make when it comes to creating your own custom challenge coins. Here are Quality Challenge Coins different plating options. If you are not sure which one goes best with your design, consult our trained artists by emailing or calling us.
When designing challenge coins, many people are so focused on the look of the face of the coin, that they completely neglect the possibilities that the edges offer! You can choose from all different colors and textures, including a thicker rope design, silver or gold, or even edges that contain a few words circling the coin. Check out our gallery to get a better understanding of the different kinds of edges that are possible. You don't have to go for the traditional circular shape when you're designing your custom challenge coin!
If you want to know how to make custom challenge coins unique, sometimes straying from the standard shape can take things to the next level. For example, you could have the coin made in the shape of a medical cross if you're giving them to emergency response teams. You could have the coin made in the shape of a Scouts-style merit badge if you want to honor a member of your corporate team. We can make coins in any shape and size.