Make Your Own Challenge Coins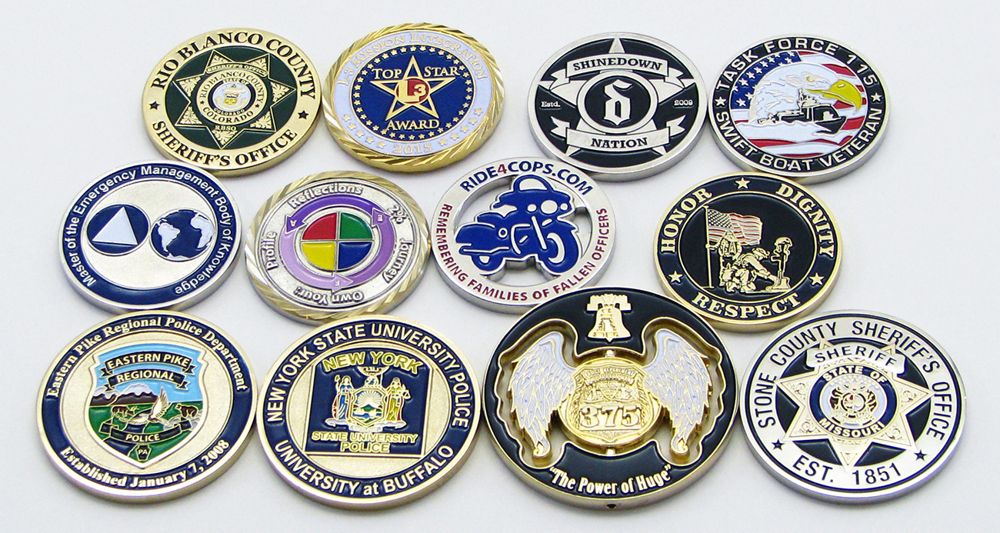 Creating your own custom challenge coins is easy. Start by sending us your artwork or speaking with one of our artists to come up with an original design. If you don't already have a drawing or image to send us that's okay! Send us a description and one of our artists can come up with something for you. Once we've created a digital proof, we will e-mail it back to you for your approval. This is your chance to make revisions or additions before the artwork is finalized. When you've approved the artwork we will send it to our production team and your custom challenge coins will go into production. It's so easy to make your own challenge coins, so get started today by filling out of free quote form. Upload your artwork or email it to info@qualitychallengecoins.com. There is no obligation to buy, so get started and see what your custom challenge coins could look like.
Custom Coin Options
You have a lot of choices to make when it comes to creating your own custom challenge coins. Quality Challenge Coins offers several different plating options. If you are not sure which one goes best with your design, consult our trained artists by emailing or calling us.
When designing challenge coins, some people get so focused on the look of the face of the coin, that they forget about all the possibilities that the edges offer! You can choose from all different colors and textures, including a thicker rope design, silver or gold, or even edges that contain a few words circling the coin. Check out our gallery to get a better understanding of the different kinds of edges that are possible. You don't have to go for the traditional circular shape when you're designing your custom challenge coin!
Custom Coin Shapes
If you want to know how to make custom challenge coins unique, sometimes choosing a different shape can take things to the next level. For example, you could have the coin made in the shape of a medical cross if you're giving them to emergency response teams. You could have the coin made in the shape of a Scouts-style merit badge if you want to honor a member of your corporate team. We can make coins in any shape and size. The only limit is your imagination. Speak with one of our trained artists to get started on your custom challenge coins today!